Navigation on the most beautiful canals of France:
Discover all our tourist information from Briare. 200 meters from the famous Briare aqueduct, board one of our comfortable licence free boats.
After a short training session, cast off for a weekend, a week, or more to discover our region to the rhythm of the water of some of the most beautiful canals in France: The Briare and Loing Canal, between Loire and Seine, The 'Canal Latéral à la Loire' between Burgundy and Berry and the 'Canal du Nivernais' if time permits.
Stroll in the vineyards in Sancerre, you can find quality local products such as Crottin de Chavignol.
Less than 1h30 from Paris, these boating holidays offer a complete change of scenery and pace!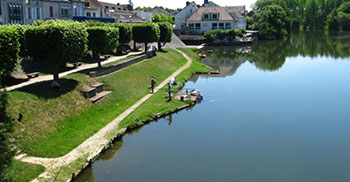 TO SEE :
Nemours 12th century castle museum
DON'T MISS :
The 7 Locks of Henry IV and Sully
AS YOU GO :
The Briare Aqueduct
WE LOVE :
Vineyards and gastronomy in Sancerre (Crottin de Chavignol)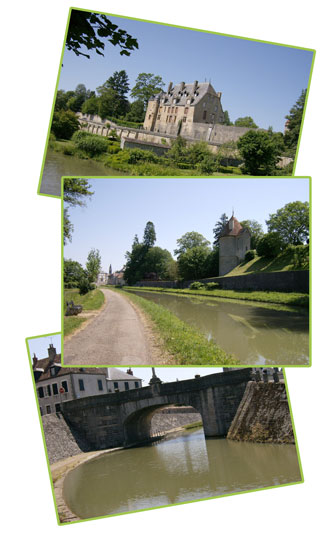 Suggested itineraries from Briare:
Week-end
Briare, Rogny-les-Sept-Ecluses, Briare : 38 km, 28 locks, 12 hours
Briare, Sancerre, Briare : 76 km, 10 locks, 14 hours
Mini-week
Briare > Rogny les sept Ecluses > Châtillon – Coligny > Briare : 60km – 48 locks 16 hours
One week
Briare, Rogny-les-Sept-Ecluses, Montargis, Nemours, Briare : 178 km, 84 locks, 40 hours
Briare, Sancerre, La Charité, Nevers, Briare : 202 km, 38 locks, 36 hours
One way Briare – Digoin : 195 km, 36 locks, 31 hours
One way Briare – Chatillons en Bazois : 184 km, 44 locks, 39 hours